This article explains the key components of an Arts integrated curriculum. The main components of Arts-based learning are repetition, unity, variety, scale, and contrast. Students can use art principles to explore the world around them and to formulate questions about their own meanings. They also engage in critical judgments. While the use of art principles in education is beneficial to students, it is important to remember that it is important to use a balanced approach to teach the subject.
Arts-integrated curriculum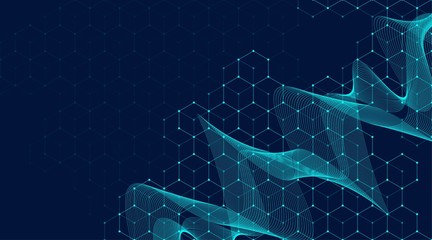 Arts-integrated curriculum is a popular educational trend in the United States. This type of program combines art, music, dance, and theater into the classroom. Rather than focusing on master artists, this approach focuses on basic skills, processes, and aesthetic quality. It also encourages creativity in the classroom by enabling teachers to teach using innovative methods. Many arts-integrated lessons require minimal preparation on the part of the teacher. Students can learn these skills through hands-on activities that encourage creativity and inquiry. Moreover, these skills are easy to teach and use in lesson plans. If you want to try this type of curriculum in your classroom, share it with colleagues and discuss what works for your students.
There is an increasing body of research supporting the benefits of arts-integrated curriculum. Research shows that arts education helps students develop the skills they need in the 21st century. According to a compilation of 62 studies by the Arts Education Partnership, students who participate in the arts can meet dual learning objectives in the process. In addition, arts education can foster deep understanding of social studies content through the creation of dramatizations. The Third Space also profiles ten arts-integrated schools across the United States.
The benefits of Arts-integrated curriculum are numerous. Teachers do not have to be trained artists or musicians to participate in this program. They simply need to see the connection between the fine and performing arts and the content they teach. In addition to the benefits of arts-integrated curriculum, it can also improve student engagement, motivation, executive function, and learning retention. It's an excellent method for teachers to try. It is an innovative approach that has helped countless children improve their grades.
Arts-as-curriculum
Students learn to think critically, be creative and create change by engaging in the arts. Young people respond to the arts because they are able to express themselves and understand the world around them. The arts encourage creativity and problem-solving skills, which will be valuable skills for their future careers. Art teachers can make their lessons relevant to the real world by incorporating current events into the curriculum. Here are three reasons why. Let us explore them further.
The arts are fundamental to understanding and appreciating different cultures. When taught together, they foster a sense of community and a desire to learn more. The arts can be incorporated into the core curriculum through integration. Students can study one form of art while exploring another with hands-on activities. Similarly, an arts-included curriculum offers a more advanced training in the arts for students who want to pursue a career in the field.
The importance of teaching the arts in the context of a connected subject is clear. The arts provide a way for students to demonstrate what they have learned. In addition to demonstrating understanding, students are also able to create products or perform dances, paintings, and dramas. Students who have the opportunity to participate in arts integration are more likely to retain the information and apply it to their daily lives. The benefits of arts integration are clear: students learn more, develop deeper understanding, and make connections that benefit their future.
By engaging students in arts-based activities, students develop a holistic understanding of self and the world. Students explore the past, present, and future through different modes of representation and expression. These experiences give students a foundation for forming sound judgments about art. The arts are important in the life of a student and should be integrated into the core curriculum. The arts help students realize their own value and make connections with others. The arts are also essential to the development of human knowledge and understanding.
Arts-based learning
A study by Harvey Seifter, Art of Science Learning, asserts that the arts play an important role in creating a culture of innovation. This culture is vital to a business strategy during a downturn, and this article documents how the arts help people in business develop new skills and work together. The study also demonstrates that arts-based learning improves students' observation skills and communication skills. Many companies are beginning to incorporate arts-based learning into their training programs.
According to Cecilie Meltzer and Eva Schwencke, a Norwegian educator, arts-based learning is a complementary approach to vocational pedagogy and didactics. It helps students develop their creativity and work identities by reinforcing the relationship between school and work. Additionally, the study suggests that art-based learning improves personal competency and understanding of oneself in relation to others. However, in spite of its many benefits, it remains a controversial topic.
While many people believe that arts-based learning leads to better educational outcomes, it is not as clear how exactly it does that. LAC trials leave open a question about the causal relationship between arts participation and increased attainment. Further, in the post-Covid context, the focus on pupil wellbeing is becoming more prevalent. Therefore, funders of arts-based learning should create a stronger relationship between arts practitioners and the evaluation community. It may take a little time to develop and measure the impact of arts-based learning on attainment.
Moreover, arts-based research can help uncover a number of issues, including the relationship between purpose and the art tools chosen for research. The research should provide clear criteria for evaluation and critique. It must also explain the purpose and boundaries of research. So, it is essential to make sure that this research is based on the appropriate purpose. So, if you are interested in learning more about arts-based research, read on! There are many benefits to exploring arts-based research.
Art as a form of learning
Embracing the arts in education is an excellent way to promote creativity, collaboration, and individual expression. While it's important to foster intrinsic motivation in students, many teachers have trouble finding the right balance. While intrinsic motivation is great for progressing to a certain level, it may not be enough to spur continued growth. This is where extrinsic motivation comes into play. Whether students are required to take tests, perform in auditions, or compete in exhibitions, these forms of motivation can help a student progress.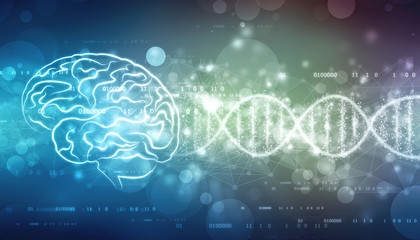 While many educators focus on the benefits of the arts, recent studies have linked learning in the visual arts with a range of other areas. A 1993 study by the Arts Education Partnership Working Group concluded that strong art programs improve school attendance, graduation rates, and multicultural understanding, as well as the development of higher-order thinking skills, creativity, and problem-solving abilities. Ultimately, the benefits of an art education program cannot be overstated.
A wide range of cultural influences influence the way teenagers view art. While the emergence of postmodernism has expanded the canon of art, most Western classrooms include images from Asian and African cultures. In addition to the cultural and historical influences, adolescence also reflects a period of questioning one's aesthetics. Thus, it is critical to create secondary art programs that prepare students to become discerning consumers of art.
The arts foster higher levels of thinking in students, which is essential in academic subjects and life outside of school. By learning to observe, interpret, and analyze, students are better prepared to master difficult concepts, such as math. Additionally, arts education fosters students' ability to communicate with others. Moreover, it is the perfect delivery system for concepts, such as mathematics, that relate to geometry and time signatures. As a result, learning in the arts is a very useful investment for any student.
Impact on students
The benefits of art education are not just measurable in test scores, and are more valuable in ways that can't be measured by test scores. Studies have shown that students with arts education exhibit increased levels of empathy and tolerance. The exposure to art and creativity encourages students to see the world from other perspectives and to accept differences in others. In addition to these benefits, art education promotes creativity and self-expression. Here are five ways that art education benefits students.
One obvious benefit of integrating the arts into the curriculum is an increase in student motivation and engagement. Moreover, the results are consistent across all demographic groups. For example, students with fewer art classes tend to have higher dropout rates and higher disciplinary issues. Additionally, these students may be more likely to fail core classes. However, despite the negative effects, many students are pursuing higher education through art. And while these students may face disciplinary problems, they are still more likely to succeed in class.
While the arts may not be for everyone, studies suggest that students from low socioeconomic backgrounds who participate in the arts have higher occupational aspirations and majors aligned with professional careers. Further, more than half of low SES students who participated in the arts during their K-12 years expect to go into a professional career, compared to 21 percent of low-income students who did not participate in the arts. These results highlight the value of art education, which should not be underestimated.
There are also many positive benefits to art education. Students who engage in arts education experience increased academic performance, self-esteem, and motivation. One study looked at the impact of arts education on 62 different studies conducted by over 100 researchers. Students who participated in arts education were more likely to earn a high-level of recognition in school, win a school attendance award, and even elect class office. And all of these benefits are also positive in other contexts, including the culture of the school and the community.