The work of an art gallery may involve a number of activities. These may include participation in exhibitions and art fairs both locally and internationally, book publishing, and working on artists' archives and art historical research for future exhibitions. Other activities of an art gallery may include a search for exhibition opportunities outside of the gallery's walls. The following are some of the most common activities of a commercial art gallery. These activities may be classified as research and development.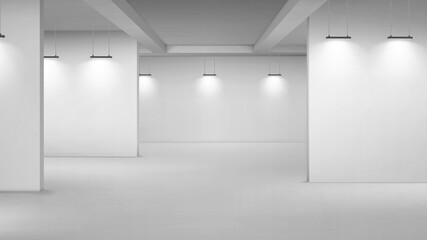 Commercial art galleries
When visiting commercial art galleries, greet the employees with a friendly hello or a pleasant afternoon. The owner or gallery supervisor will be happy to answer your questions and welcome you to the gallery. Be sure to make an appointment for the opening reception if you are planning to visit the gallery at a specific time. These events are usually an occasion for regular gallery visitors to network and discuss the upcoming show. A warm greeting is the first step towards a successful visit.
Most commercial art galleries are located in high-traffic areas. They have large display windows, warm interiors, and often stay open late. These places tend to sell the work of popular artists with names that everyone recognizes. This makes them popular with almost any audience. However, be wary of predatory art galleries whose goal is to take advantage of unsuspecting tourists and people who don't know anything about art. These establishments can be tricky to navigate, so it is vital to learn a little about how to avoid them.
In addition to obtaining permission from the artist, commercial art galleries may use images of their works in their promotional material. Before using images, the gallery should obtain permission from the copyright holders of the work. This is particularly important if the work was created in the nineteenth century. The copyright holder will often be contacted and asked for permission. Otherwise, you're likely to violate copyright laws. In short, it's better to seek permission from the original creator than risk using a work of art that may have copyright issues.
Ultimately, commercial art galleries can only be successful when they attract the right artists. The artists must have a strong body of unique artwork to sell. The artists must be well-versed in their chosen subject matter and should be willing to sign a contract that guarantees benefits for the gallery and for the artist. This contract must be fair to both parties and ensure the best possible outcome. If you're not willing to sign a contract with the gallery, you're likely to be disappointed by the results.
Commercial art galleries are run as professionally as any other business. The owners focus on choosing art that will sell and artists who will enhance their reputation. Commercial art galleries are one of the most competitive sectors to join and become successful. However, the owners of these businesses know their market well and know how to attract visitors. So, the first step in starting a commercial art gallery is deciding on a market sector and how to generate visitors. If you are an artist, you'll want to know what types of art collectors are interested in and how you can best meet their needs.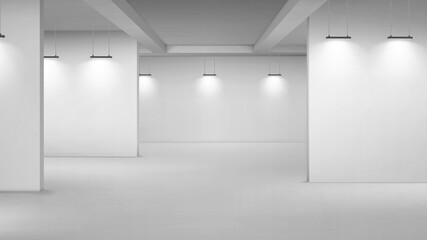 If you're considering starting your own commercial art gallery, it's important to know what the competition is like. While there are some opportunities to work for an established commercial art gallery, there are many smaller commercial galleries that are run by one individual. Smaller commercial art galleries may not have the same benefits or opportunities as larger galleries. However, it's essential to know what to expect and build on your expertise. A good start to your career is to register with several art galleries and get to know some of their artists and artworks.
Museums
Museums are different from art galleries in several ways. Art galleries are privately-run institutions that are dedicated to promoting the careers of artists. They typically employ a small number of people, who receive a salary from the owner of the museum. By contrast, museums are public institutions that are funded by the state. Art galleries, on the other hand, must obtain permission from the owner or public institution in order to reproduce an item. For this reason, they may not be able to publish an item without the consent of the owner.
Most museums are public institutions, with the sole purpose of preserving and exhibiting their collections. They may also engage in activities such as public engagement, online collections, and publications. Some are part of a larger organization, such as the Royal College of Surgeons' museum. There are many different kinds of museums, from publically-funded National Museums with several hundred staff to small independent museums run entirely by volunteers. If you want to see what's on view at a museum, be sure to visit its website or check out a local museum near you.
Art galleries are competing with museums to attract visitors. Many of them are doing the best shows in town, as exhibited by the likes of Acquavella, Gagosian, and L+M. A few are even seeded with thousands of plants. These galleries are directly competing with museums, as they know the material well and can make decisions quickly and without being bound by politically correct guidelines. One recent example is Jeffrey Deitch's new directorship of the Los Angeles Museum of Contemporary Art.
The Reina Sofia Museum in Madrid is an excellent place to view works by Pablo Picasso. It also contains works by Salvador Dali. A more recent museum in Spain is the Apartheid Museum, which opened in 2008. It is housed in an 18th-century vice-royal building. The Gold and Silver Gallery is home to the largest collection of pre-Columbian jewelry. These pieces were worn by notable rulers. These are only a few of the many museums and galleries in the city.
The Thorne-Sagendorph Art Gallery is another popular place to visit. The gallery also offers live entertainment. The interactive pieces offer an alternative way to engage with art. This venue is a favorite of Eddie Gomez. Its eclectic mix of styles attracts people of all ages. A visit to a museum can inspire anyone. This is one of the best ways to experience the diversity of art in New York.
The Nationale Kunstgalerij, also known as the Rijksmuseum in Amsterdam, houses a collection of paintings from Dutch and Flemish artists. It was founded in the 18th century by the Grand Duke of Tuscany and is home to Michelangelo's famous sculpture, David. Its antic musical instruments collection is another highlight of the museum. And, of course, you cannot visit any museum without visiting the Mauritshuis.
Online galleries
The art world is growing rapidly online. Younger buyers have become viable collectors, and the vast majority of these individuals are ready to dip their toes into the realm of online galleries. Online galleries tend to offer a broader selection and better prices than traditional art dealers, and both major and small galleries are reaping the rewards. But what does this mean for artists? Here are some important facts to consider. In addition to the advantages of online galleries, there are some drawbacks, too.
Emerging young artists often prefer emailing online galleries rather than submitting their works in person. This puts online galleries in an excellent position to land these talented artists, considered the creme de la creme of the art world. But despite their apparent benefits, recent studies indicate that young artists are increasingly poor. For this reason, it is imperative to find an online art gallery that is able to showcase artists' works at competitive prices. While online galleries are not the best option for artists in terms of sales volume, these businesses offer a high level of service and support.
A recent survey revealed that online sales have increased for all art galleries in the past five years. While the proportion of sales made online has risen, many still make a great percentage of sales without physically seeing the art. In fact, several older, established galleries report seeing ten to thirty percent of their sales online, while younger, emerging galleries report achieving 60-85%. And one gallery owner even noted that as many as six to seventy-five percent of their collectors never meet the artists.
One of the best ways to find a photo gallery that suits your needs is to look at different features. Some photo galleries offer website hosting, while others offer additional features such as Lightroom plugins to upload photos. Depending on the features you want, you might opt for a more expensive gallery. In addition to this, the costs will start creeping up as you add more images to your gallery. But remember, the pros outweigh the cons when it comes to price. When deciding to sign up for an online photo gallery, you should do your homework and choose the one that will meet your requirements and keep your clients satisfied.
In addition to providing a great experience for collectors and artists, online art galleries are excellent teaching tools. They provide an accessible way to view and scrutinize artwork, and are perfect for students learning the art. Moreover, the convenience of browsing online galleries over traditional ones makes them preferable to many other methods. Online galleries offer high-quality photographs, a wide range of information about a painting, and a variety of art related articles. This enables the buyer to explore the work of art from the comfort of his or her home.